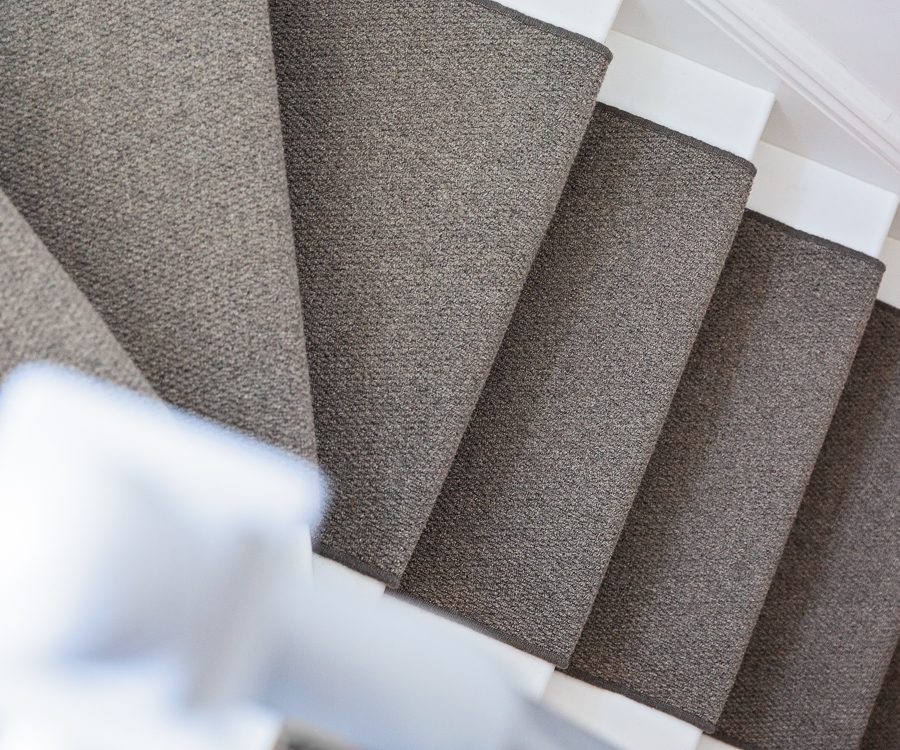 Simply Interiors makes choosing a carpet which not only looks great but will stand up to the demands of your daily home-life easy and stress free, thanks to the teams knowledge and our extra-ordinary list of manufacturers who provide our carefully selected ranges.
Luxurious, comfort, warmth, sumptuous, texture, bold, beautiful, plain, patterned and neutral, whatever your lifestyle, whatever your budget, we have a carpet to suit your needs.
Types of Carpet Fibres:
How carpets look and perform depends largely on the fibres they are made of. When it comes to carpet fibres, wool has long been recognised as the best. It is soft and warm, resilient, naturally flame retardant and doesn't 'ugly out', so looks better for longer. It is also an environmentally friendly and sustainable fibre and is biodegradable.
Wool is often blended in an 80/20 or 50/50 mix with other 'man made' fibres to enhance performance.
Synthetic fibres are certainly hard wearing and in the case of Polypropylene also have the added benefit of being 'stainfree' and easy to clean, even with household bleach! Significant advances have been made in synthetic fibres to give a more silk-like touch and appearance.
Carpet Styles:
There are 4 main carpet styles and surface texture options available, all of which affect the appearance, feel, and importantly, performance of your carpet. This can be enhanced by the types of underlay and accessories used.
Twist Pile Carpet – These carpets have a coarse, rugged finish but give a comfy and bouncy feeling.
Loop Pile Carpet – These replicate the look of natural flooring such as coir and sisal and often have a flat firm feel.
Saxony Carpet – Has a deep and luxurious pile with a pronounced sensuous feel.
Woven Carpet – Such as Axminsters and Wiltons, usually have a smooth velvet surface with excellent appearance retention. They are generally beautiful, bouncy and incredibly hard wearing!
To discuss your requirements and/or book a free, no obligation, measure and quotation, please call 01945 476517 or sales@simply-interiors.com
Simply Interiors, your flooring specialist!
Get
A Free Quote From
Our Experts
Our Experts are ready to provide your solution